07 Dec

DiDi carries road tests of custom-built D1 EVs in Changsha




Shanghai (Gasgoo)- Didi Chuxing (DiDi), the Chinese mobile transportation and local service platform, is testing its first purpose-built electric car, the DiDi D1, on the roads of Changsha, capital of Hunan Province, according to a local media outlet.

At the same time, the ride-hailing giant is recruiting drivers there for future D1 operation. The local report revealed the D1 EVs will be officially put into operation in mid-December, allowing local residents in Changsha to hail the tailor-made vehicles through DiDi's App.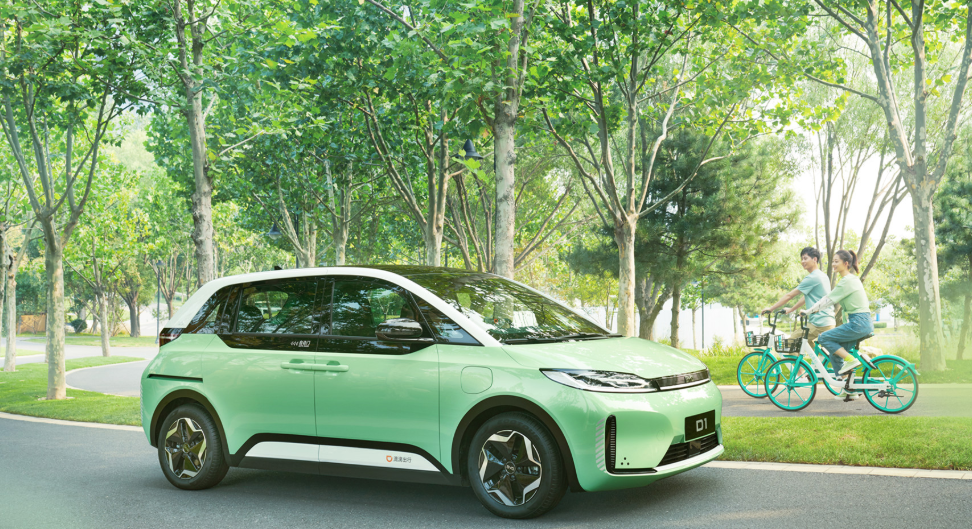 DiDi D1; photo credit: DiDi
DiDi announced on Nov. 16 the unveiling of the D1, the world's first EV model custom-built for ride-hailing. Co-developed with Chinese automaker BYD, the D1 signifies DiDi's first step to build customized ride-hailing vehicles by leveraging its expertise and data insights from its user base of over 550 million registered passengers and 31 million drivers.
According to DiDi, the D1 features many advantages on safety, operational efficiency and passenger/driver experience to make it differentiated from traditional car models designed for owner-drivers.
The compact EV is available with a level 2 assisted driving system that embraces such safety set-ups as automatic emergency braking (AEB), lane departure warning (LDW) and pedestrian collision warning (PCW).
As for extra operational efficiency, the D1 is armed with an all-in-one driver assistance system dubbed "DiDi Smart Driver" that interacts with the human driver through a dashboard pad, an in-car voice assistant and the smart steering wheel. The Smart Driver integrates a slew of ride-hailing services ranging from driver verification, pickup & drop-off, to payment and other customer service. It is also linked with a fleet management system that can optimize operational status.
Other amenities like the color-coded lights and side-opening doors are designed to facilitate fast and safe pickup and drop-off.
According to the corporate data platform Tianyancha, DiDi has recently set up a Beijing-located subsidiary focusing on cybersecurity business. Involving a registered capital of 10 million yuan ($1.529 million), the new company has a line of businesses including software development, and the services related to basic software, application software and computer systems. It is wholly possessed by DiDi's affiliate company, Beijing Xiaoju Technology Co.,Ltd.
[
Software Development Jonathan Cartu