21 Aug

New jobs in 3D printing from GoPrint3D and HP




Searching for a new opportunity, or looking for someone to fill a vacancy? Our 3D Printing Jobs Board, now free for a limited time, provides the latest opportunities in additive manufacturing and hosts qualified engineers, software developers, materials scientists and other experts in the field.

In this update we have new job opportunities from GoPrint3D and HP. Sign up here to apply for a new role, or post new vacancies, and take a look at our guide on how to get a job in 3D printing. 

Technical Specialist at GoPrint3D

Based in Ripon, UK, GoPrint3D is the 3D printing division of printer repair specialist Express Group. GoPrint3D is a UK-based reseller for Ultimaker, HP, Formlabs, Zortrax, 3D Platform, Markforged, Admatec, 3DGence and Builder 3D printers. Presently, the company is seeking a full-time technical specialist.

The position comprises both on-site and in-house work, travelling regularly in the UK. The successful candidate will also be running user training courses in-house and at the customer sites. As part of the GoPrint3D's team, the candidate will be representing the brand at trade shows and exhibitions. The role also includes carrying out workshop-based repairs and 3D printing parts in-house for pre-sales benchmarking. 

Ideally, applicants should be engineering graduates. Alternatively, the candidate should possess relevant technical qualifications and experiences. A full UK driving licence is also required.

Read more and apply for GoPrint3D's Technical Specialist position here.
Metals Process Engineer at HP
HP is a multinational IT company that manufactures a range of 3D printers. Its award-winning  Multi Jet Fusion (MJF) 3D printers can scale into mass production of metal parts in automotive, medical, aerospace and consumer industries. HP's German branch in Stuttgart is looking for a Process Engineer to work among the Metals 3D Printing Product and Business group, delivering Metal Jet processes and applications.  
The position is mostly client-facing. To determine and educate customers on design and process requirements, the role involves frequent liaising with customers. The successful candidate will provide technical advice to HP customers about HP Metal Jet technology processes. The engineer will act as an internal subject matter expert in end-to-end process flow through print and sinter, including process recipes, statistical process control, operating procedures, change management. On top of customers, the chosen applicant will partner with HP Application Engineering, Product Management, Sales and Engineering organizations in Process Engineering. The applicant will also provide feedback to Applications and R&D engineering teams on process capability and potential product/ process improvements.  
The ideal candidate should be a graduate in Mechanical Engineering, Material Science, Chemical Engineering or other engineering degree. It is required to have 5+ years process engineering experience in a manufacturing or development environment. The role also demands prior experience with process characterization, stabilization, statistical process control, yield improvement. 5+ years of Writing Systems engineering experience is desired but not required. Experience in metals manufacturing, 3D printing or advanced manufacturing is a bonus. The applicant should have had worked with a cross-functional team across R&D, sales and operations. Mastery in English and ideally in German is desired. 
Apply for the Metals Process Engineer position at HP here.
Production Development Engineer at HP
Also in Stuttgart, HP is looking for a Product Development Engineer to work cross-functionally in its 3D Printing Product and Business group, bridging technical and business domains. 
The role calls for a specialist in 3D printing, plastic materials and mechanical part design. As the product development engineer, the successful candidate will lead efforts for customer application development with a production focus for the automotive vertical. The chosen applicant will establish release and application launch schedules. In cooperation with sales and R&D, the candidate will also design and engineer technology and experiences for HP's 3D printing customers. From initial analysis through re-design and productization, the entire application life cycle will be managed by the engineer. The successful candidate will need to ensure on-time delivery of customer applications and manage customer satisfaction. 
The ideal applicant for this position will have an MBA and a background in engineering. The role demands knowledge of CAD, CAE, CAM, cloud, analytics, IoT, manufacturing systems, digital thread, digital enterprise systems and/or professional services. Proven experience in DFX (design for) techniques and tools are required, with topology optimization and simulation being a plus. The candidate should also be experienced in plastics component procurement and supply chain development. Professional services, strategic consulting and/or solution selling experience is highly valued, as well as a depth of knowledge of automotive vertical. Furthermore, the applicant should be equipped with excellent communication skills in English and German and an entrepreneurial mindset. Involvement with professional societies such as IDSA, SPE, SME, or ASME with a proven ability to present at seminars and conferences is essential. 
Apply for the Product Development Engineer position at HP here.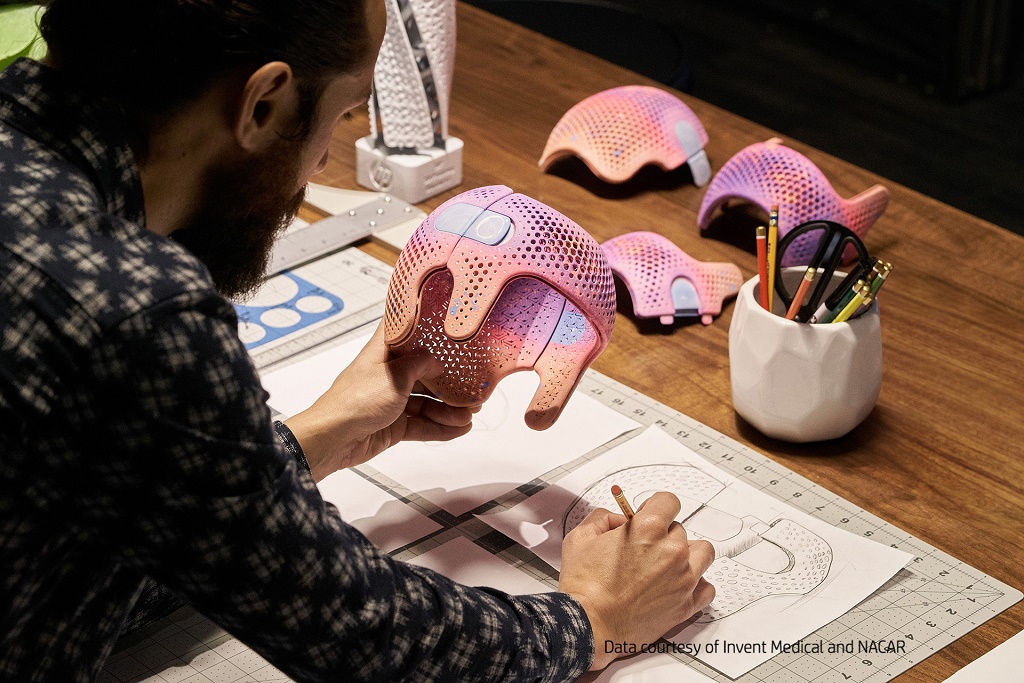 Vertical Business Development Manager at HP
To expand its 3D printing and digital manufacturing business, HP Deutschland is hiring a Vertical Business Development Manager. 
By strategically engaging players in the existing ecosystems and value chains, the primary responsibility of the role is to help the various players understand the benefits of moving from traditional to flexible, digital production approaches. In partnership with the sales team, the manager aligns plans for vertical market penetration in region (scope, applications, approach, etc.). The successful candidate will prioritize applications that are…
[
Application Development CEO Jonathan Cartu